Sacramento International Movers
You have probably already experienced the challenges of a local move, but nothing can prepare you for the exhilaration and worry of international moving. As you start planning an upcoming international move, a dependable moving company can be invaluable to reduce your stress and ensure a seamless relocation completed in a timely manner.
Mother Lode Van & Storage is an award-winning North American Van Lines agent with more than 65 years of experience providing local, long distance, and international moving services. We serve all of Sacramento County and the Sacramento-Roseville-Folsom metro area with unbeatable customer service and solutions to fit your needs.
What Is a Sacramento International Move?
An international relocation is a move that crosses international borders to a new country. International moving can mean an intercontinental move from the U.S. to Europe, South America, Africa, or Asia, or it can mean an international move to Mexico or Canada.
Moving abroad differs from domestic moving in many ways. A local move is performed by the same crew and a single truck and a cross country move involves transporting your belongings using agents of major van lines. Overseas moving is more complicated and requires coordinated services provided by multiple parties.
Depending on your destination, volume of goods, and budget, moving out of the country may involve a combination of:
Ground transportation using trucks,

Air freight, the fastest but most expensive option usually reserved for small shipments, and

Sea freight, the most affordable and common solution for international business and household moves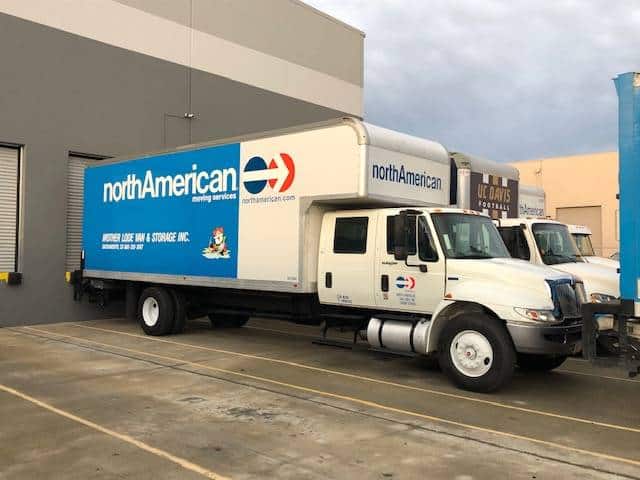 Your international move from Sacramento CA will most likely involve ocean freight. Shipping household goods overseas can take about six weeks by sea freight with many steps involved.
How to Move Overseas with Mother Lode Van & Storage
International moving services require coordination between multiple parties in your origin and destination country. Understanding how international moving is done and the parties involved can reduce your worry and make planning your transition easier.
The process of shipping your household goods internationally is very similar to maritime commercial goods shipping with similar terminology. Here are the parties that provide services related to international moving and the role they each play in your Sacramento relocation.
Origin agent
Origin agents are international movers in Sacramento that you contract with to handle your move. The international moving company performs the assessment and surveys your home, handles packing and crating items, and performs all local moving services.
Freight forwarder
This party arranges the import and export of your belongings. They make sure documents are prepared, keep you informed of updates, coordinate with other parties during the shipping, and organize transport to the destination. While the freight forwarder is not involved in the actual moving, they do handle shipping consolidation, reserve cargo space, and handle the other details.
Consolidating warehouse
Before your items are loaded on a ship, they arrive at a consolidating warehouse. If you are not shipping enough to fill a Full Container Load or FCOL, your goods are kept in a storage container prior to shipping so they can be consolidated with other small loads to fill an entire container.
Origin port
The next step in your international relocation is moving your goods to the port. Your sealed container is loaded onto a vessel ahead of the journey.
Carrier or ship line
The carrier refers to the company that owns the vessel and issues a Master Bill of Lading. This is a receipt for your shipment transfer and includes a summary of the belongings you are transporting.
Destination port
Your shipment reaches the destination country at port where it is unloaded and checked.
Customs
Your shipment must clear customs before it can be transported further into the country. In some countries, you must be present to have your items cleared.
Destination agent
The final step is for the destination agent to handle the last stage of moving. After clearing customs and completing any other steps necessary at the destination port, they perform the last leg of moving services to deliver your goods to your new home.
As you can see, services to facilitate your overseas relocation can be performed by many companies and agencies, even though you may only deal directly with the international movers you hire in Sacramento. When you're ready to find movers, make sure they are experienced and able to handle as much of the process as possible to reduce costs, ease communications, and centralize responsibility for any issues that come up. A moving company can perform the services of an origin agent, freight forwarder, and/or destination agent.
Our International Moving Services
Mother Lode Van & Storage is a family-owned international moving company in Sacramento with the tailored services you need for a seamless international move. Our international movers take over all the hard work and deliver the quality results and customer support you need for a stress-free transition to a new country.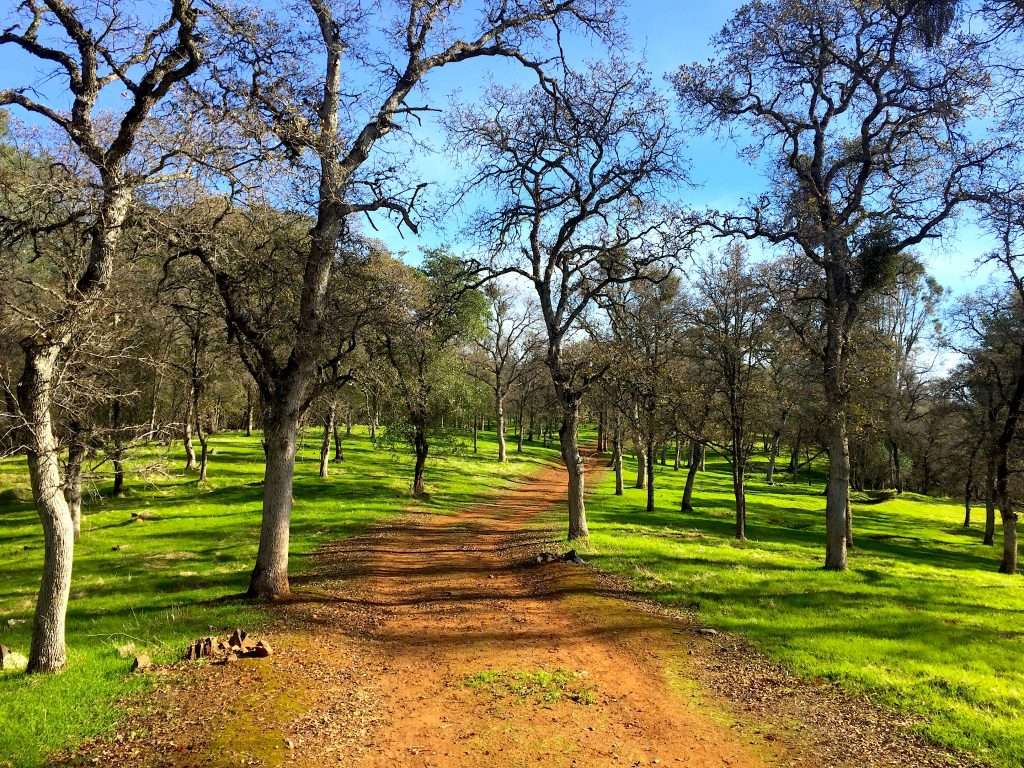 Here's how our professional movers take the worry out of moving overseas.
Paperwork and customs process is handled by experts to meet your delivery dates

Our skilled moving team can handle all the packing with great care using the quality materials and custom crating solutions to have you moved quickly and without the heavy lifting and worry

Quality prep work protects your home from damage during the move

Furniture disassembly, prep, and loading is performed by background checked movers

We ensure your belongings and container reaches the port and see it through to final delivery

Long-term storage is available for temporary moves at our secure warehouse storage facility
No matter where in the world your move is taking you, Mother Lode Van & Storage is committed to getting you there on schedule and within your budget. Our focus is delivering an easy, worry-free international moving experience for your family.
How Much Do International Movers Cost?
One of the first challenges when you relocate is preparing a reasonable budget for your move. Moving is always expensive, and international moving services are no exception, but it's an investment in your new life and everything you have to look forward to in your new country. There are also many ways to save money on relocation services including downsizing – especially when it comes to heavy furniture.
The cost of Sacramento overseas movers depends on many factors. A free quote is necessary to give you an accurate estimate after performing a free assessment of your belongings. Before you request a free estimate, it may help to understand the biggest factors affecting the cost of your international relocation.
The first factor is how your upcoming international move will be done. A move by truck can be done if you are moving to Canada or parts of Mexico and it's generally the most affordable. Air freight is usually used only for small shipments that need to arrive quickly because it's quite expensive. Most overseas services involve sea freight.
The volume of your cargo or shipment is the most important factor to give you an accurate cost. There are several common container sizes used for ocean freight shipping: 10-foot, 20-foot, and 40-foot containers are the most common, each about 8 feet wide. The height is a standard 8'6" or a "high cube" which is 9'6". During the free assessment, the Sacramento moving company will estimate your freight volume and cargo weight. Each container has a volume capacity and maximum load:
These volume figures represent a perfect load with absolutely no empty space, a feat that is nearly impossible to actually achieve.
The size and number of containers is the biggest factor affecting the cost of ocean freight transport services. Note that you have two options for international moving services:
There are too many factors affecting your cost to give an accurate range. The best way to estimate the cost of your international relocation is to contact us at 916-631-4285 for a free moving quote.
Sacramento International Moving Tips
Here are our biggest tips for working with an international moving company for a stress-free relocation.  
Start the process of getting work permits and visas as soon as possible as it may take weeks or months.

Get estimates and find movers as soon as you know you're moving. The process of shipping goods overseas and arranging import and export takes weeks.

Gather your important documents like your passports, birth certificates, and vaccination records and keep them with you

Make arrangements to transport a vehicle if you need to and research any registration and import regulations

Verify your pets can be admitted to the country under their animal import laws and check for any vaccination and quarantine rules

Research the banking and credit card system in the other country and make sure you keep your U.S. bank account and credit cards open if possible

Pack what you will need for at least six weeks until your shipment arrives

Reduce costs and hassle by downsizing as much as possible, especially when it comes to large or heavy furniture
Agencies & Resources for an International Move
Choosing the Best Sacramento International Moving Companies
International shipping and moving is complicated and stressful enough even with the right help. The last things you should worry about when moving to another country are significant delays, belongings trapped in customs, and difficulty tracking down who is responsible and how to get your items delivered while you are already on the other side of the world.
Here is what you should look for in international relocation services in Sacramento to ensure a job done well.
Licensed and insured to protect you if anything goes wrong

Background checked, experienced movers

Years of industry experience with a focus on overseas and international moves

Positive reviews and referrals

Transparent, competitive pricing with a free written estimate and no hidden charges

Familiarity with customs regulations at your destination with the ability to estimate port fees, custom duties, and paperwork requirements

Services you need such as packing, vehicle transport, and long-term storage
The perfect solution to a seamless, stress-free move is a fully licensed international moving company partnered with one of the largest van lines in the country. Mother Lode is a family owned international moving company in Sacramento CA. One of the top award-winning agents for North American Van Lines, we have performed domestic and overseas relocations since 1956 with more than 200,000 customers served. We boast a low claims rate and extensive experience handling business and residential moves of all sizes.
Request a Free Quote from Mother Lode Van & Storage Today
When life is taking you far from California, you can depend on the best international movers in Sacramento to make your transition as easy as possible. Contact Mother Lode Van & Storage today at 916-631-4285 for a free international moving estimate in Sacramento CA so we can help you get settled in your new home and country with the 5-star service you deserve.