Sacramento Commercial Movers
It's no secret that the hurdles of any relocation can be highly stressful and frustrating. Now, combine that with simultaneously running a company, and you've got chaos! You've got enough business responsibilities on your plate as it is. Instead of taking on all the unnecessary tasks on your own, consider working with the most reliable Sacramento commercial movers. Our crew has all the proper training and experience necessary to make your relocation smooth and easy. This will allow you to focus on other important matters, such as updating paperwork with your new address and forwarding your mail. 
What Is a Sacramento Commercial Move?
People often think about residential relocation instead of commercial relocation when it comes to a local moving company. At Mother Lode Moving, you get the best of both worlds. Our team is known for being the best Sacramento commercial moving company throughout northern California.
Curious about the difference between a commercial and a residential move? First of all, the sizes of the relocations are different due to homes having much fewer possessions than commercial buildings. Commercial relocation is a type of business move that includes items that are generally not found in houses. As opposed to residential moves, commercial relocations are sometimes done after working hours and may require specialized equipment and moving machinery such as hand trucks and forklifts.
You may experience stress and pressure when seeking to relocate your commercial space. As professional Sacramento movers, we'll ensure your transitions goes by quickly and effectively so as not to disrupt the flow of your business. We provide quality commercial services for all of Sacramento County and the Sacramento-Roseville Folsom Metropolitan Area.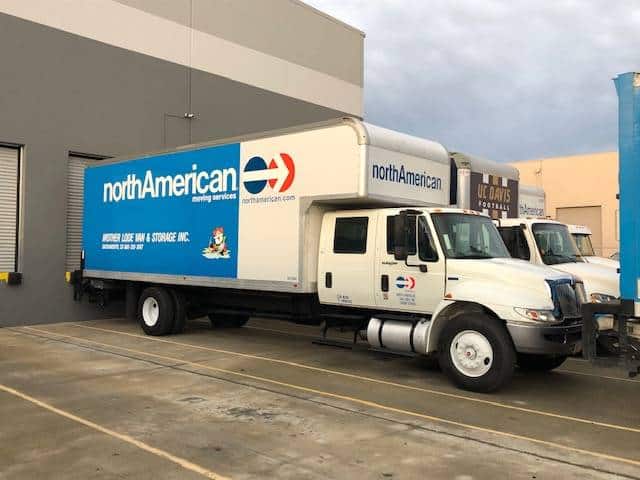 Types of Sacramento Commercial Moves
There are numerous types of relocations we can perform for Sacramento commercial moving. Below are a few of the most common types:
Hospitals

Retail stores

Commercial storage

Machinery 

Medical labs and facilities

Motels and hotels

Government offices

Warehouse

Clinics

FF&E

White glove & furniture delivery
When you work with a premier Sacramento commercial moving company, there are additional servicing you can expect to receive, such as:
Company-supplied boxes and materials that are up-to-date and grade-A

Thorough packing help

Loading and unloading your belongings into certified company trucks

Transporting your belongings from the current location to the new commercial space

Coordination of the entire relocation process to ensure the transfer follows a commercial moving project plan
Cost of a Sacramento Commercial Move
Curious about what you might expect when receiving an accurate Sacramento commercial moving estimate? Because no two moves are exactly the same, there is a load of different factors that can influence the final price tag. Whether you'd like a virtual or in-business quote for your office, it's good to have answers to the following questions prior to speaking with us:
What is the weight and volume of your items?

What time of year is your transition? The spring and summer months typically cost more than the fall and winter. Likewise, weekends cost more than weekdays.

Will you be needing short or long-term storage?

What is the total distance between your current and new office space?

Do you need additional services such as packing and unpacking?
Take note that these are just examples – there are many more details that go into the cost of your Sacramento commercial move. Providing as much information as possible is the best way to receive the most accurate quote. If you don't want to show up in person for an in-business quote, we also provide virtual estimates if that's more comfortable for you.
Choosing the Best Sacramento Commercial Movers
There are many companies out there that claim to be the best, but words and actions are two separate things. Because of this, it can be very stressful trying to find a top-rated Sacramento moving company– but it doesn't have to be! By asking the right questions, doing plenty of research, and browsing commercial moving tips, you are bound to find the best team of Sacramento commercial movers. You can start by asking questions such as:
How do you properly plan a commercial move?

Do you have proper licensing and insurance?

How many commercial moves do you perform each year?

How much professional training do your crew members have?

How are your Google reviews?

How affordable are your Sacramento commercial moving rates?

What type of Sacramento commercial relocations do you perform?
You'll also want to ask the company about details involving their trucks, equipment, crew members, and technology.
Trucks
Clean

Not old

53' professional moving trucks

Properly maintained

Tractor trailers
Equipment
Furniture blankets

Extra professional-grade boxes

Tape

Shrink wrap

Straps

Toolbox

Dollies for both boxes and furniture
Crews
Trustworthy

Professional

Extensive training

Hardworking

Necessary experience and training. This includes transporting belongings, disassembling and reassembling office furniture, and placing items where you'd like in the new space
Technology
GPS tracking system

Special software
After over 65 years of providing clients with professional Sacramento commercial moving services, Mother Lode Moving has served over 200,000 customers and maintains excellent Google reviews. Our 45 rigorously trained and background-checked employees help businesses relocate throughout Sacramento County and the Sacramento-Roseville Folsom Metropolitan Area. With a 1% claims rate, our trusted crew knows exactly what it takes to make your commercial relocation as quick and stress-free as possible.
If you're looking for affordable moving rates at the best Sacramento commercial moving company, Mother Lode Moving is at your service! Reach out to us today at 916-631-4285!