Moving is about people and their belongings. Your most prized possessions, a new start, an adventure.
We are Brian Larson and Mark Larson. Mother Lode Van & Storage is a leader among moving and storage companies and is family-owned and operated with our office and warehouse located in Rancho Cordova – near Sacramento, in Northern California. As a leader among moving and storage companies we share decades of experience meeting the relocation needs of you, our client.
Since 1956, our investments in our people, equipment and systems reflect our commitment to being the first and best choice for all your moving and storage needs.
Our History
Mother Lode Van & Storage was established in 1956 in Placerville, California. In 1989, Eric Ronald Larson and Barbara J. Larson purchased the company, and their sons Brian Larson and Mark Larson remain the owners today. From inception, Mother Lode Van & Storage has had a national van line affiliation, allowing us to stand out against other moving and storage companies. We are currently representing North American Van Lines.


Since 1956, Mother Lode Van & Storage has gone through several growth transitions and although we no longer have a facility in Placerville, California, our primary Sacramento Logistics Center located in Rancho Cordova, California, is strategically located in order to serve all of Northern California. This location is a full service logistics facility providing complete storage, packing, distribution, and relocation services.
For commercial relocations, Mother Lode Van and Storage has many years of experience and the trained personnel to provide turnkey solutions for both modular furniture systems and standard office furniture and equipment relocations.
For household goods, storage is containerized in large standard size containers known in the industry as vaults. Upholstered furniture, pianos and other special items are stored in separate areas and on racks of special design. Electronic product, machinery and other commercial assets are kept in open floor storage, rack storage or vault storage depending on the client requirements. Inventory is tracked by a computerized inventory management system.
Mother Lode Van & Storage Named Mover Of The Month by Move For Hunger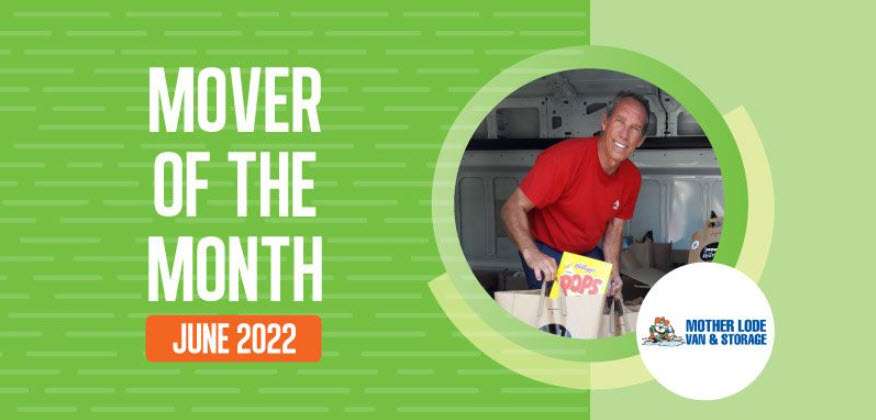 We are honored and proud to announce that our Mother Lode Van & Storage team has been awarded the Move For HungerTM Mover Of The Month Award for June 2022.
Move For HungerTM  is a national non-profit organization that aims to fight hunger and sustainably reduce waste. Learn more about Move For HungerTM here.
Mother Lode Van & Storage is a 5-star rated Sacramento moving company serving the greater Sacramento area and has been involved with Move For HungerTM since 2019, dedicated to helping fight hunger in California.
North American Van Lines Partners with The Gary Sinise Foundation
Our team at Mother Lode Van & Storage is proud to be part of North American Van Lines in their efforts to help American Heroes. Thanks to all our wonderful and loyal customers northAmerican® agents, drivers and crews were able to partner with the Gary Sinise Foundation R.I.S.E (Restoring Independence, Supporting Empowerment) Program for the last six years. The Gary Sinise Foundation provides military heroes, who have been severely wounded and their families specially adapted homes. By moving with North American Van Lines you made a difference in the lives of these service men and women. Find out more about the Gary Sinise R.I.S.I. program right here.
Contact us today to learn how we became a leader among moving and storage companies or to request your free, no-obligation moving estimate by filling out the form at the top of this page now.