Sacramento, CA Movers | Sacramento Moving Company
Your northAmerican representative in Sacramento
northAmerican has been voted highest in average satisfaction of all leading national full-service moving companies by relocating employees per Trippel 26th Annual Nationwide Relocating Employees Survey (2020 results). This is the second year in a row that northAmerican has earned top marks in moving satisfaction with relocating employees!
Relocating to or Within Sacramento with Mother Lode Van & Storage
Located in Sacramento County in the Central Valley of California, Sacramento is the 6th largest city in California with a population of more than 513,000 and a metro population of 2.4 million. Sacramento is known as one of the West's major financial centers and its an important center for education and healthcare. With its contemporary "hipster" culture and diverse population, there's no doubt that Sacramento is an exciting place to live! Residents never run out of exciting entertainment and recreation opportunities like the Sacramento Ballet, the Crocker Art Museum, and the Capitol Mall.
If you're considering moving to, from, or within Sacramento, CA, you may be ready to buy a home, relocate closer to family or your work, or just enjoy better amenities in a new neighborhood. Mother Lode Van & Storage is here to help with friendly, professional Sacramento movers who will go above and beyond to make your relocation a positive experience!
Mother Lode Van & Storage is honored to receive the North American Pursuit of Excellence Award for 2019-2020! Click here to read more. 
Why Choose Mother Lode Van & Storage
Common Reasons for Moving with Sacramento Movers
Why are you considering moving? Many people relocating within Metro Sacramento are doing so for employment reasons thanks to Sacramento's strong and diverse economy focused on finance, healthcare, and education. You may have a job offer and need to move, you may be changing employers within the city, or you may just want a shorter commute and a new neighborhood.
You may be considering hiring professional movers in Sacramento, CA due to changes in your living situation or household or new opportunities. Are you ready to move into a college dorm or you're graduating from an area university like California State University, Sacramento? Has your marital status changed? Are you recently retired and ready to settle somewhere else? Do you need a larger home after having a child or taking in an aging relative?
No matter why you're looking for the best moving companies in Sacramento, you can be sure that professional movers will help make your relocation faster, easier, and safer than you ever dreamed. Our dedicated moving specialists prove that relocating doesn't need to be stressful with tailored services to fit your move and budget.
Top Benefits of Hiring a Professional Moving Company in Sacramento
Not sure if hiring professional movers in Sacramento is worth it? While a DIY move may (or may not!) save you money, a team of experienced moving specialists can make your relocation go much faster and easier without the stress and worry. Moving is one of the biggest life stressors but it doesn't need to be with the right help! Even if you're only moving within the city, you can benefit from the experience, training, and tools that movers deliver.
One of the benefits of working with the top moving companies in Metro Sacramento? The level of help you get can be customized to your needs. Full-service movers in Sacramento can handle everything including packing, loading, unloading, furniture assembly/disassembly, transportation, and storage. Just need help with loading and unloading? That's okay too! Your movers will arrive promptly on moving day with the proper equipment to safely transport your belongings and ensure everything makes it to your new destination without damage. You can sit back and relax with the peace of mind knowing everything is being done correctly.
What Do Sacramento Movers Do to Help You?
Whether you need local movers in Sacramento, out-of-state movers or award-winning commercial relocation services, Mother Lode Van & Storage has the expertise, knowledge and attention to detail to ensure you get the help you need during your next move. Service is at the heart of what we do, which is why we approach every move with the same amount of care and attention to detail. Long distance moving? Local moving? Office movers? We do it all!
Relocating within Metro Sacramento? Trust our local movers in Sacramento to ensure a seamless move that gets you in your new home same-day. We do senior moves, college moves, and more with tailored services like packing and specialty item moving.
If life is taking you far away from Sacramento, trust Mother Lode Van & Storage to make an otherwise stressful long-distance relocation a breeze. We're one of the best long-distance moving companies in Sacramento with affordable rates, full-service moving services, interstate moves, and international moves.
Whether you're moving a small office or corporate headquarters, you need a skilled and efficient commercial moving company in Sacramento to minimize downtime and safeguard sensitive equipment. We do it all including lab and medical equipment moving, office moving, hotel moving, and more.
Did you know your piano has more than 10,000 moving parts? Let our trained piano movers in Sacramento ensure your instrument makes it to your new home without a scratch thanks to careful training and the right equipment.
Need long- or short-term storage at any stage of your move? Mother Lode Van & Storage offers warehousing and distribution, document storage, portable and on-demand storage and other solutions with no long-term contracts and a secure facility.
Favored Movers of California's Governor
We've seen – and moved – tens of thousands of homes over the years. But, when we received a moving inquiry from Governor Jerry Brown, our jaws hit the floor. Governor Movers? That was something new for us.
We quickly went to work assessing the Governor's mansion and its contents. Our premium movers took ample time to meet with individuals as to understand what belongings were a potential concern. With this deeper understanding of objects, our moving experts began preparing them for removal with sufficient protective padding, moving blankets and other precautionary equipment.
It was a pleasure to hear that Governor Brown was thrilled with our expertise. Nothing had been damaged, and all contents were placed in their proper locations within his home. He was so delighted with our premium moving services that he hired us to coordinate two additional moves for the Governor's mansion.
Tips for Choosing the Best Moving Company in Sacramento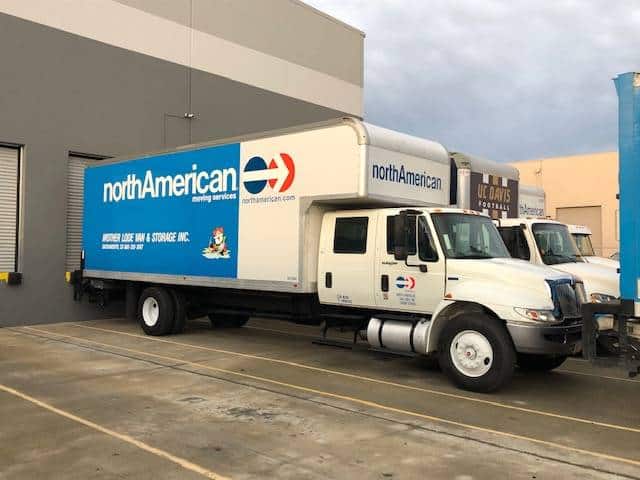 Is it your first time working with a moving company near Sacramento? You may not know where to start as you search for a top moving company you can actually trust with your cherished belongings. Cost is important but remember that it isn't everything!
The best place to start when comparing movers in Sacramento is with online moving company reviews on Google and other review sites. To narrow down your options from there, make sure the company is licensed and insured for your protection then ask about the training and background check process for their movers. Are they full-time employees or temporary crews? Don't be afraid to ask about the moving company's track record, how many moves they perform each year, their claims rate, and their level of experience with moves like yours.
Are you planning a move in El Dorado Hills, Folsom or anywhere in Sacramento County? Do you need safe and secure storage for your belongings during your move? Let our award-winning Sacramento movers help. Mother Lode Van & Storage is the best moving company in the Sacramento metropolitan area. Our professional movers have received dozens of accolades for our pristine moving services. Most recently, we were presented two awards from North American Van Lines (NAVL) for the best corporate relocation services for both managers and employees. We have over 65 years of experience serving more than 200,000 customers and we're proud of our incredible 1% claims rate and overall 4.8-star customer rating.
Cost to Move with Sacramento Movers
How much does it cost to hire a moving company in Sacramento? That's probably a big concern! The good news is it isn't as much as you probably think. Your Sacramento moving company quote will be based on the number of movers, distance, level of service, and accessibility but you can be sure your rate with Mother Lode Van & Storage will be competitive!
As a general rule, local Sacramento movers have hourly rates plus materials while long-distance moves have flat-rate quotes. If you're concerned about cost, we can help by customizing the level of service you receive or helping you with minor adjustments to your move.
Common Questions People Ask Sacramento Moving Companies
First time working with professional movers in Sacramento? Do you have questions about what to expect? We hope these answers to common questions we hear from customers help!
What services does a full-service moving company in Sacramento offer?
Full-service movers may offer packing services, loading and unloading, transportation, specialty moving services, furniture assembly/disassembly, and storage services.
What is the minimum number of hours for local movers?
In most cases, you need to book a local moving company in Sacramento for at least 2 hours.
When should I call moving companies in Sacramento?
If you're moving during the summer, it's a good idea to contact movers as soon as you know you're moving, even if you don't know the exact date. Otherwise, aim for 4 weeks ahead of your move.
Will I need to pay an upfront deposit for a moving company?
Some moving companies in Sacramento require a small deposit. This secures your moving date. However, beware of movers who require a large deposit upfront!
Advice for Moving to Sacramento - What Your Sacramento Movers Can't Do
Want to get a jump on moving day? We aim to make your relocation as easy and stress-free as possible but there are some things we can't do to help you. We recommend the following steps as soon as possible to guarantee your big move goes off without a hitch!
Schedule pick-up of items you want to donate at least 3 weeks before you move.
Change your address with USPS. You can do this online.
Turn on utilities at your new home at least 1-2 days before move-in. You and the movers will appreciate running water, air conditioning, and lights while moving!
Register your kids at your new public school.
Take steps to have your apartment cleaned if you are a renter to get your security deposit back.
North American Van Lines - Sacramento
Mother Lode Van & Storage has proudly been an agent of North American Van Lines – Sacramento since 1989. North American Van Lines is the industry leader for household moving and international moving, and as an agent of NAVL, Mother Lode Van & Storage enjoys access to amazing moving services technology to make your relocation experience stress-free, including (but not limited to):
WorldTrac® satellites to get exact location of moving truck drivers at any time
Customer shipment-tracking system 
Crane vans to relocate large equipment even without a loading doc
Mother Lode is an award-winning North American Van Lines – Sacramento agent. We've earned:
CSA Scores Award for safety – 3 times in the last 5 years
Military Packing Quality Award – 3 times
Customer Service Quality – 3 times
NAVL's Pursuit of Excellence Award – 3 consecutive years 
Mother Lode Van & Storage - Sacramento's Best Moving Company
When you've been in business since 1965, you learn a lot of things. Our decades of experience as a leading Sacramento moving company mean you can expect efficient moving services that never sacrifice quality for time.
To provide customers with the very best services, Mother Lode provides each client with their very own professional moving consultant. Your moving consultant will work with your family or business to create a comprehensive moving plan based on your specific moving or storage needs, timeline and budget to provide you with the very best service in the industry. In addition to creating your custom moving plan, our expert movers in Sacramento will also provide you with expert assistance throughout your entire moving process, streamlining your next relocation so you can focus on settling into your new location.
Our longevity in the California moving and storage industry has made us an authority when it comes to Sacramento moving services. When you're in search of reliable movers in Sacramento, look no further than Mother Lode Van & Storage! Fill out our Request a Quote form today to get started with a free estimate for your upcoming move.
Family-Owned & Operated since 1956
No Sub-Contractors
All Employees Background-Checked
Certified ProMover
A+ Rating by the BBB
Family-Owned and Operated
Flat Rates, No Surprises
Professional Home Protection Kits With Every Move
Fully Licensed and Insured
Free On-Site Estimates
Same Day Service Available
Military Contract Movers
Trained and Professional Movers
25% Repeat Customers